OK, so ive been mulling over how I was going to do my Off Road Events Calendar – there are loads of website add ons to make this site into a calendar – but I couldn't help but think it would be a static, stand-alone site and unless you checked it, you wouldn't know about any of the events I was listing.
SO, as I live the rest of my life by what Google Calendar says (use it at work, and personally) I figured having a public calendar that lists all the events was the right thing to do. It can be synced with mobile phones and also your calendar within Gmail and i'm sure it can be synced with iPhones too but I have no idea how to do that.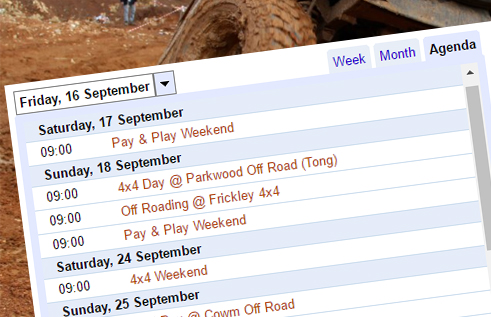 If you are a venue owner and would like you events listing on the calendar then please get in touch. Additionally, if I do list your events and there are issues please also contact me.
Hope you enjoy, peeps!