Kirton was the first venue I visited with the #warhorse (I nearly died, like genuinly nearly died on the way there – that is a story for another day though) and I think it's safe to say Kirton Off Road is one of the reasons I got the off road bug so bad.
It boasts one of the largest (650 acres), mixed use off road playgrounds in the country – full of woods, water, bomb holes and lots of steep hills. No matter how you like to get mudded, you will find something for you at Kirton 🙂
I found that I particularly enjoyed the woodland areas, as they were technical and steady, I wasn't as fussed about simply ragging it up hills and through massive amounts of water but I did have a go at everything.
The location itself is just outside scunthorpe;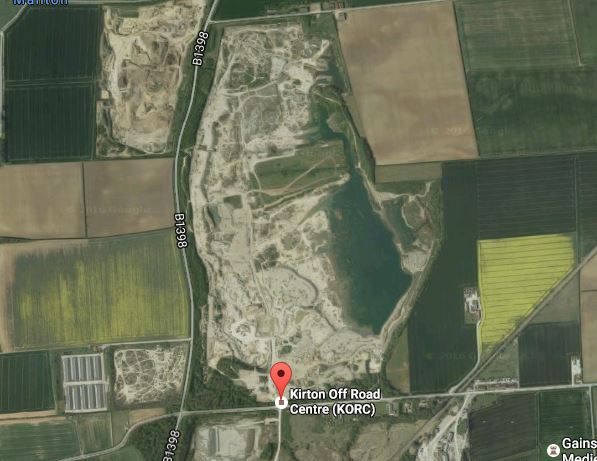 And they run various off road events there, including Pay and Play days, 4×4 Experience Days, MTB events and they also rent the whole venue out to Motorsport teams and anyone else that wants to test vehicles or drivers – its probably one of the more switched on venues in terms of a revenue stream.
Kirton Off Road also caters for every experience level, so newbies can enjoy a day or weekend – and there will always be something challenging for the more experienced off road enthusiast. They also do events for charities such as Macmillan and are one of the few venues that do themed nights such as Halloween weekends which are always highly anticipated.
You can lookup the contact details for Kirton on our Off Road Venues page, and to find out when the next event is taking place, refer to our Off Road Events Calendar.
If you have visited Kirton and have a story to tell – comment below. I am deffo looking forward to my next visit 🙂